Blog Home
Barbecue Recipes at the Towers Seabrook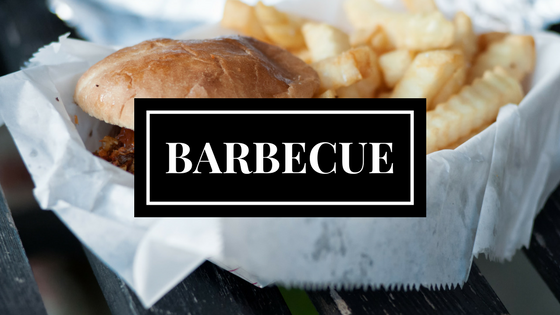 The Towers Seabrook Blog is featuring our favorite barbecue recipes in this post. Residents can always use our outdoor kitchen and barbecue areas to grill up a steak or a side of zucchini, relax with friends, and just have a good time. Make your next dinner an outdoor barbecue using these delicious and decadent barbecue recipes.
Balsamic Garlic Grilled Mushroom Skewers from Closet Cooking
Balsamic garlic grilled mushroom skewers are the perfect appetizer for your next summer barbecue. The marinade can be made with balsamic vinegar, soy sauce, garlic cloves, thyme, salt, and pepper.
Grilled Sweet Potatoes from Simply Recipes
Keep your summer meals healthy with this colorful side. Dress them in chopped fresh cilantro, lime zest, fresh lime juice, olive oil, and salt. Make these out on the grill for a delicious, slightly sweet summer side.
Smokey Barbecue Ribs from Julie's Eats & Treats
These smokey barbecue ribs are baked, not grilled. Use our outdoor kitchen facility to bake them. Coat these ribs with garlic, 7-Up, brown sugar, honey, lemon juice, barbecue sauce, and liquid smoke. These fall-of-the-bone ribs are to die for.
Root Beer Barbecue Sauce from Yellow Bliss Road
No summer recipe is complete without a good barbecue sauce. Use bottled barbecue sauce, root beer, minced garlic, liquid smoke, and soy sauce to make it. This barbecue sauce tastes great on a rack of ribs, grilled chicken, or drizzled on a southwest salad.
Grilled Mexican Street Corn from The Recipe Critic
Season this grilled Mexican street corn with mayonnaise, sour cream, chopped cilantro, grated Parmesan, lime juice, red chili powder, and lime wedges. You'll love the delicious, fresh, and flavorful taste of this corn on the cob. Head to your local farmers' market for fresh corn to make this tasty side.
What's your favorite summer barbecue recipe? Let us know in the comments. Thanks for reading our post! We hope that you have a great month here in Seabrook, TX.