Blog Home
Fun in Kemah, TX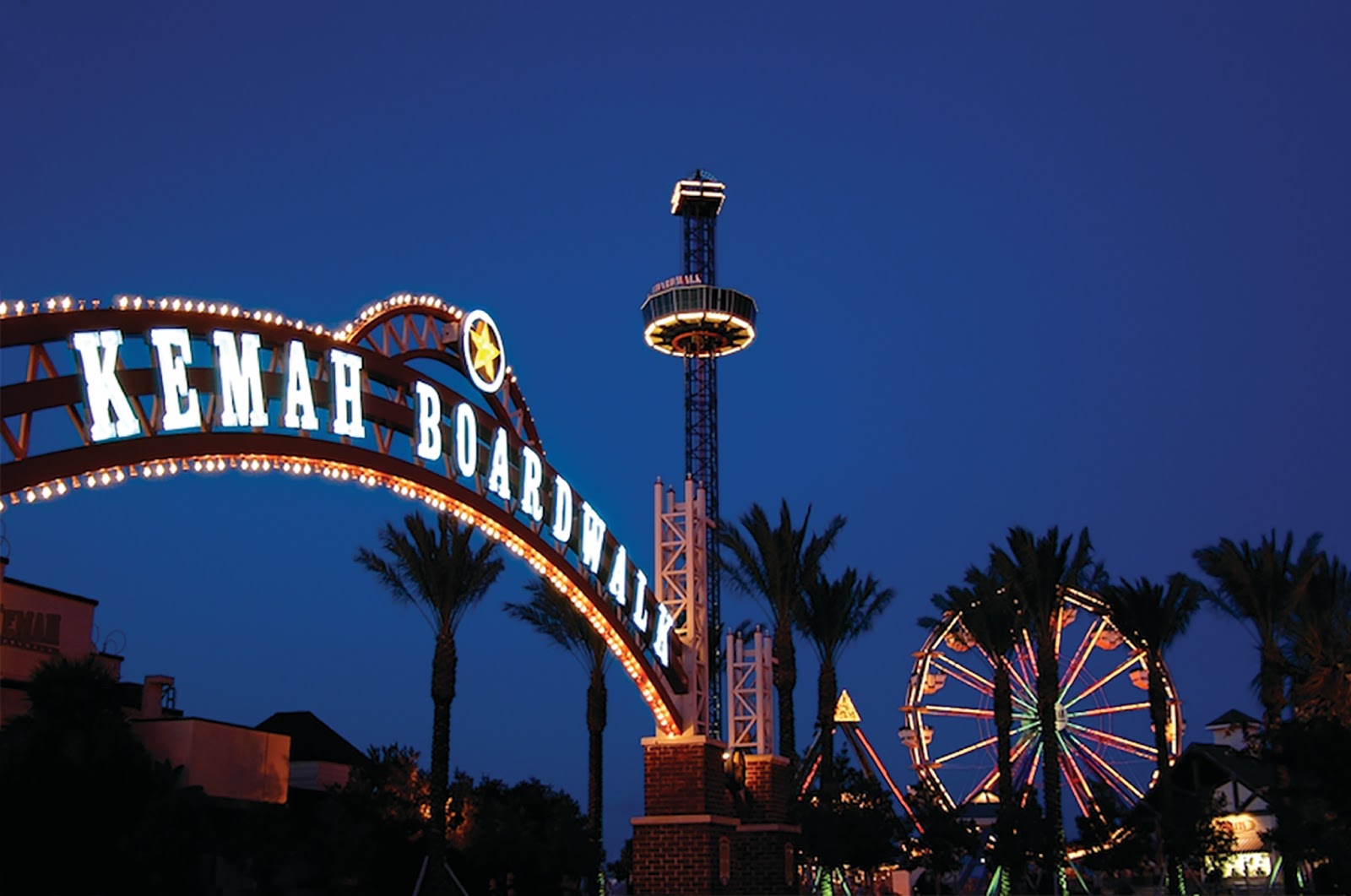 The Towers Seabrook is featuring our favorite place in Kemah, TX: the Kemah Boardwalk. The Kemah Boardwalk has it all — events, rides, shopping, dining, and more. Kemah is just nine minutes away from The Towers Seabrook, and it's a great place to spend a weekend out with friends. Read on to learn more!
One of our favorite things about the Kemah Boardwalk is the rides. An all-day pass at the Kemah Boardwalk is nineteen to twenty-five dollars. Rides include the Boardwalk Beast, the Boardwalk Bullet, Stingray Reef, a Ferris Wheel, and more. The Boardwalk Bullet is described as a "one of a kind wooden rollercoaster! The Boardwalk Bullet has the most number of track crossovers ever designed into a wooden coaster — 42 total! That's a lot considering how compact and twisted this coaster is!" You can read more about the rides and attractions at the Kemah Boardwalk here.
The Kemah Boardwalk has plenty of restaurants for visitors to enjoy. Eat out at the Lighthouse Buffet, the Pizza Oven, Sweet Scoops, or one of the other fantastic restaurants at the Kemah Boardwalk sometime this month. RED Sushi and Hibachi Grill sounds awesome. Patrick Jones writes this review: "Very good food, friendly staff. Excellent view of the water, just ask for a table near the windows. We tried both hibachi and the sushi and were pleased with both. While it feels like a very elegant dining experience, we didn't feel out of place with our children there. We will definitely be back!" Learn more about the restaurants at the Kemah Boardwalk here.
Finish off your day at the Kemah Boardwalk with a trip to shop for a box of chocolate, a t-shirt, or a teddy bear! Browse the shops to find something to commemorate your day at the boardwalk and close your day off on a high note.
What's your favorite thing to do at the Kemah Boardwalk? Let us know in the comments. Thanks for reading our post and have a great month here in Seabrook, TX!