Blog Home
Summer Care Tips for Pets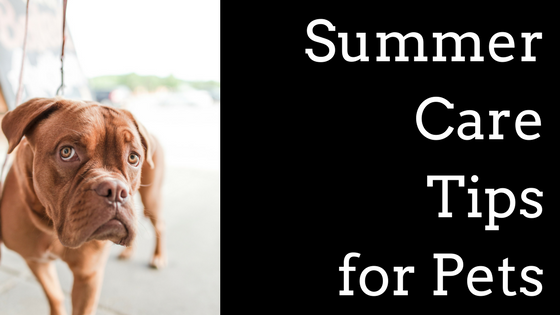 The Towers of Seabrook is a pet-friendly community! There is no weight restriction on pets, so feel free to bring your best furry friend home! Summer is a tricky time for pets; you've got to make sure that your pets don't get overheated or dehydrated in the summer sun. Take care of your pets this May using our summer care tips for pets.
Tip One: Avoid walking your pet in the heat
It's best to walk your pets during the cooler parts of the day. Walk in the early morning or late afternoon. This will help prevent your pet from getting overheated or dehydrated in the summer sun. Prevention writes that, "This is especially important for dogs with short snouts, such as bulldogs, who can't pant as efficiently in humid weather due to their narrow nostrils and windpipes."
Tip Two: Remember to keep your pet cool and hydrated
If you do have to go out into the summer sun, remember to let your pet rest for awhile in the shade. Also, remember to bring along a water for your pet. The summer heat affects everyone — including your pets! Remember to stop frequently to let your pet rest and rehydrate. PetMD says, "Telltale signs of dehydration include dry gums, loss of skin elasticity, excessive drooling. Don't let it come to this. Give your active pet plenty of playtime breaks in the shade with access to fresh water."
Tip Three: Apply sunscreen
Yes — sometimes your pet needs sunscreen, too! My Pet writes, "Some pets, particularly those with short fine hair and pink skin, can be susceptible to sunburn. Talk to your veterinarian about which types of sunscreen are safest on your pet's skin, and follow up by routinely applying sunscreen as part of your summer routine. Do not use sunscreen or insect repellents that are not designed specifically for use on animals. The ASPCA says ingesting certain sunscreens can cause drooling, vomiting, diarrhea, excessive thirst and lethargy in pets." Keep your pets safe, talk to your veterinarian, and find the right sunscreen for your pet!
Do you know any good summer care tips for pets? Let us know in the comments. Thanks for reading our post!