Blog Home
Summer in Seabrook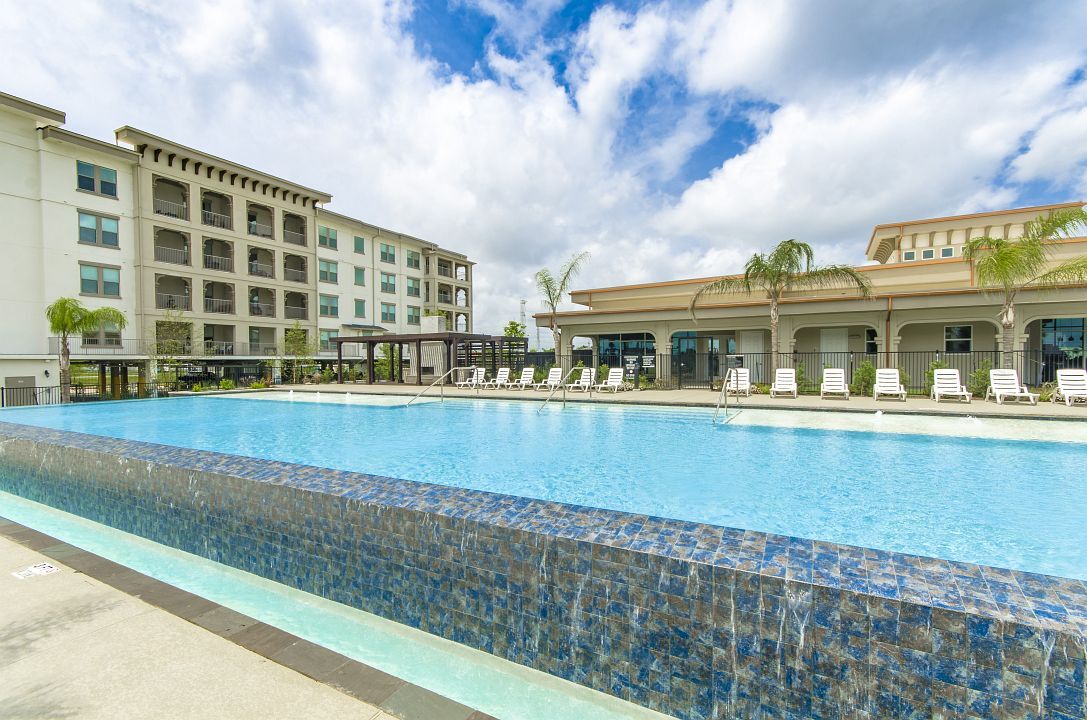 In this post, the Towers of Seabrook Blog is featuring barbecue ideas, pool exercises, and fireside activities. Enjoy relaxing in the Towers of Seabrook's trellis-covered kitchen with a gas grill, infinity edge pool, and fireplace lounge. We hope that you have a wonderful summer here in Seabrook, TX!
BBQ Ideas
There's nothing quite as fun as hosting a barbecue with friends. Barbecuing is easy with our trellis-covered kitchen with a gas grill. Today we are featuring two of our barbecue recipes.
Perfect Grilled Steak with Herb Butter from Iowa Girl Eats.
Season your steak with rock salt, black peppercorns, dried minced garlic, dried minced onion, fennel seeds, and red chili pepper flakes. Mix together steak seasoning, salted butter, fresh rosemary, fresh thyme, parsley, and garlic to make the herb butter. This steak pairs well a side of mashed potatoes and a light side salad.
Grilled Portobella Mushrooms with Spinach and Cheese from Rachel Cooks
These grilled portobello mushrooms with spinach and cheese are one of our favorite barbecue dishes. Fancy up your barbecue by making these mushrooms for your next dinner with friends. Use light cream cheese for a healthier meal.
Pool Exercises
Take advantage of our infinity edge, olympic-size pool this summer. Fitness has a great article on 20-minute water workouts. Exercises for the pool include swimming laps, jogging in place, and doing the bicycle. You bicycle by "lean[ing] with back against side of pool, arms outstretched at edge. 'Pedal' legs at surface."
Fireside Activities
Settle in by the fire at the fireplace lounge at the Towers of Seabrook! Bring your guitar or ukulele and host a sing-a-long by the fire. Tell your friends to bring the music to their favorite folk and popular songs. Bring marshmallows, chocolate, and graham crackers to make s'mores. Many people love roasting hot dogs or starbursts by the fire. Holding a scary story night is another great way to take advantage of the flickering firelight.
Do you know of any events coming up this summer in the Seabrook, TX area? Leave the details in the comments, and we'll check it out! Thanks for reading our post!