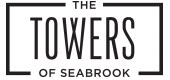 Your Review
Submit a Review

Resident Reviews
|

Recommended: Yes
Samuel, Thank you so much for the review. We are so glad that you are enjoying being a part of our fun apartment community. We work so hard to make sure our community is fun and enjoyable for our residents. Warm regards, The Towers Seabrook Management Team
|Recommended: Yes
Seabrook Apt's of Houston — We've been living here for the past 4 years. Wouldn't go anywhere else.
Brent, Thank you so much for the rating. We would love to hear more of your opinion regarding our apartment homes. Warm wishes, The Towers at Seabrook Management Team
|Recommended: Yes
Towers of Seabrook Review — It is very nice Luxury living with great entertainment surrounding the property.
We appreciate that you took the time to post this review Blaize Franklin. We are pleased to hear that you have such kind things to say about our community. Our team works extremely hard to make our residents feel at home. Please contact us at leasing@towersseabrook.com if you have any further questions. Thanks from all of us at The Towers Seabrook Team!
|Recommended: YesGood — good
|Recommended: Yes
Wonderful living — I truly enjoyed living at Towers of Seabrook. Every employee was always friendly, helpful, and very prompt. My apartment was amazing.
Thank you for your review. We are so glad to hear that you are enjoying our community! We pride ourselves on our comfortable homes and helpful staff, and we are happy to hear you are loving it as well. Thanks again!- The Towers Seabrook Management Team
|Recommended: Yes
Unmatched Style and a Wonderful Exprience — No doubt property developer., planners and management take admirable pride in building and sustaining an amazing property. The dwellings are positioned for space, comfort and are aesthetically unmatched for the Kemah, Seabrook, League City area. And the amenities Wow Everything you could ask for a more. Management has been a dream to work with from the moment we walked in for a tour. They've streamlined their processes, not missing a beat. We're thrilled with our space and look forward to being residents for a long while. If you're looking for a smart, stylish, expertly managed property to make your next home... run, don't walk to The Towers of Seabrook.
Craig, Thank you so much for the review. We are glad that our staff was able to make their leasing process easy to work with. Our team works so hard to make sure they are able to meet our residents' needs and be able to work with future residents through the simple leasing process. Best regards, The Towers Seabrook Management Team
|Recommended: YesLuxurious — Excellent interior design, definitely feels luxurious. Extraordinary staff
|Recommended: YesBeautiful Very Quiet — I would tell them how great is has been living in such a beautiful and clean apartment complex. Very amazing office staff and great location.
|Recommended: YesGreat — Very nice with amenities.
|Recommended: Yes
Beautiful Property and Amenities — The apartments are beautifully designed, and the amenities are superb. I have had a neighbor who played their music too loud, but the staff immediately put a stop to it. I really like the food and drink trucks that are scheduled weekly.
Thank you for reaching out! We are absolutely delighted to hear that you have had a positive experience here with us! Especially with staff! We make it our mission to always create a stress-free, "feel at home" environment for all our residents. Warm Regards, The Management Team at The Towers Seabrook
|Recommended: No
Very upset we moved into an apartment with cock roaches Love the neighborhood but I will not move any more stuff in till the problem is fixed I was told I would have to wait till next Friday for the exterminator — So far not good I've been here three days and so far I can't get comfortable due to roaches and someone stole things while I was moving my things in
Thank you for making us aware of your concerns. We apologize that you are having a negative experience. We value resident feedback, and would like to hear any other comments you have about our community and ways we can help improve. We encourage you to stop by the office or contact us at via email or phone. Thanks!
|Recommended: No
Great Property — We absolutely love this property as well as the amenities. The management team Stephanie and Kaitlyn are AWESOME They care about the tenants. I cant say that about any of the other staff members. I have had problems with my upstairs neighbor for quite some time. Management was able to get us moved to a new unit but, because we are out of pocket to move during a pandemic we chose not to. We felt that we shouldn't have to pack, pay a mover or pay another deposit or a transfer fee because we are not the cause of the problem. We are great residents and I say this because we are polite to our other neighbors, we pay our rent on time NEVER LATE , and we keep a clean and place and we follow the rules. At this time we chose to fulfill the lease we're already in and not renew our lease once the lease is done. Had the problem been resolved we would have signed another 18 month lease. This is where we wanted to retire and live our best life. We do understand because of COVID it's a little difficult to handle things. However, in the near future there should be some type of repercussion when a resident is not being considerate of the other neighbors who don't cause any problems and respects other neighbors. I am going to say no at this time to a referral because I wouldn't want anyone to experience what we have while at Towers of Seabrook.
Hello Stephanie, we thank you for taking the time of expressing your concerns. Please reach out to us directly so we can discuss any other issues you may have. We are here for our residents. Have a great day! Your Towers Seabrook management team.
|Recommended: Yes
Great property and managment. Just needs to give convenient pay options for rent — That's it's great and nice both outside and inside appearance. You do get what you pay for.
Fabian thank you for your review. We are so glad to hear that you are having a great experience and enjoying your home. -The Towers Seabrook Management Team.
|Recommended: Yes
Best place to be wouldn't trade it for nothing besides a house — Basically a getaway resort no other way to explain it Love it out here.
Thanks for your time Antonio. We are happy to hear that you have found our community to be a getaway resort. We look forward to the rest of your stay with us, The Towers Seabrook Management Team.
|Recommended: Yes
Awesome place to call home — Beautiful and great amenities. Lived in the property for 5 years. I've lived in several apartment communities in the area, none compare. The management team is nice, conscientious of cleanliness, safety, and communication. Many social events for residents. Maintenance is prompt and professional. My electricity bill is low. Love the trash pick up at your door. Overall a great place compared to others in the area.
Margie, Thank you so much for your review. We are so glad that our staff is keeping our property clean and is always communicating when it comes to your needs. We work so hard to keep our property clean and beautiful for our residents. Warm regards, The Towers Seabrook Management Team.